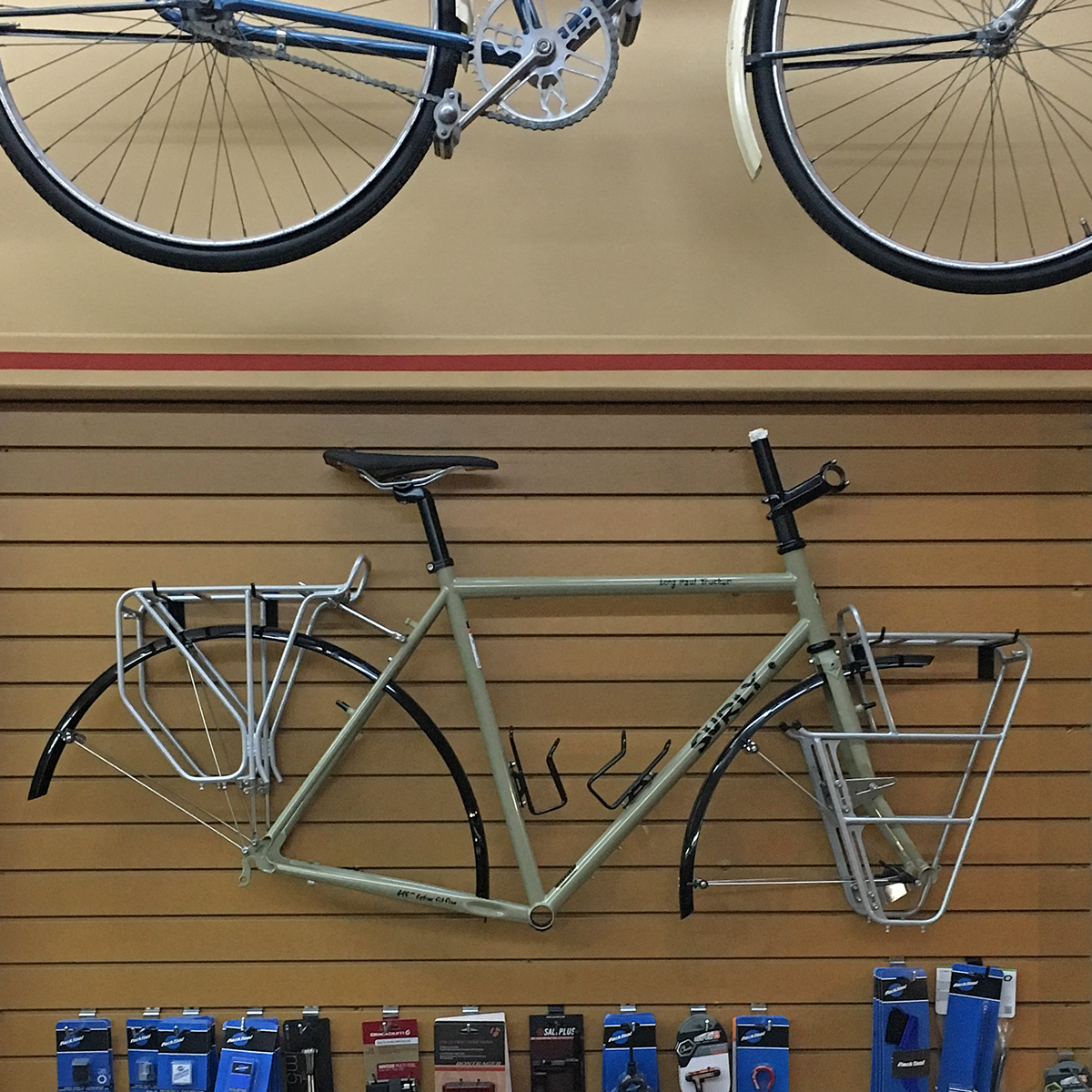 Ideal Bike started out in Toronto in 2001, and has been serving locals and visitors in Ontario's Bay of Quinte region since 2005.
Drop in and browse our flagship store and Canada-wide distribution centre at 225 Front Street, in downtown Belleville. We also have a rental location in Wellington, in the heart of Prince Edward County. Spend a weekend and enjoy some of the finest road riding southern Ontario has to offer!
Even though we are a brick-and-mortar, full-service retailer, Ideal Bike encourages you to safely maintain, repair and modify your own bicycle. We know that for some people, working on your bike is a rewarding hobby, and for others it's an economic necessity.
The selection of goods and articles we share here on the website are meant to help you along in that endeavor. And you can always pick up the phone or drop us a line—we have always focused on helping cyclists of all levels find their ideal ride.
WHY SHOP AT IDEAL BIKE?
FREE ASSEMBLY FOR YOUR SKATEBOARD! Buy your deck, trucks, wheels and bearings and choose the deck-assembly option on the product page of the deck. If you get griptape, we can also grip your board for you.
GET FREE GRIPTAPE! Buy a deck over $ 60 in our shop and get a sheet of Skate Mental Griptape for free or choose a different sheet for a lower price.
GET FREE LANDYACHTZ STICKERS! Buy a Landyachtz longboard in our shop and get a pack of five stickers for free. If you want more stickers choose the 10-pack option.
Questions, Comments? Contact us! E-mail us anytime at [email protected]